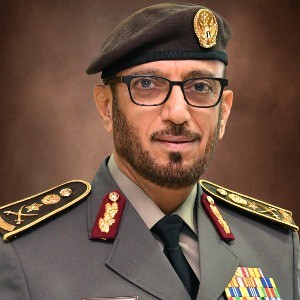 His Highness Sheikh Mohammed bin Rashid Al Maktoum, UAE Vice President, Prime Minister and Ruler of Dubai said "happiness and positivity in the UAE are a lifestyle, a government commitment and a spirit uniting the UAE community. The government system is evolving to realize the goals that every human seeks: happiness for him and his family."

From this standpoint, the General Directorate of Residency and Foreigners Affairs in Dubai has been keen on harnessing all available resources to provide the best services to citizens and residents on the land of United Arab Emirates. and complete all their transactions related to residency, naturalization, ports, and violators with full transparency and clarity, in a manner that meets their aspirations and satisfies them.
To reach the highest standards in customer service, the GDRFA Dubai puts its sights on the system of smart service excellence. As part of it we adopt innovative standards based on customer happiness. Now all our services are provided through smart digital channels, and the customer can get them anytime and anywhere. This comes in implementation of the visions of the leadership of the UAE to transform governments services into 100% smart and accelerate digital transformation efforts, as this transformation has contributed to enhancing the flexibility and ability of the GDRFA Dubai to adapt all variables and circumstances and to provide services to unprecedented levels.
In addition to the GDRFA's Dubai smart application, we hope that the website will contribute to provide effective channels that allow customers to obtain our smart services easily and conveniently, and get acquainted with their opinions and suggestions for developing its services.
The GDRFA Dubai will continue its march to be a pioneer entity in providing the best services to customers, and we are always ready to contribute to the next 50 years for the UAE Golden Jubilee and lead the future to ensure a bright future for generations.
Lieutenant General Mohammed Ahmed Al Marri
Director General, GDRFA Dubai