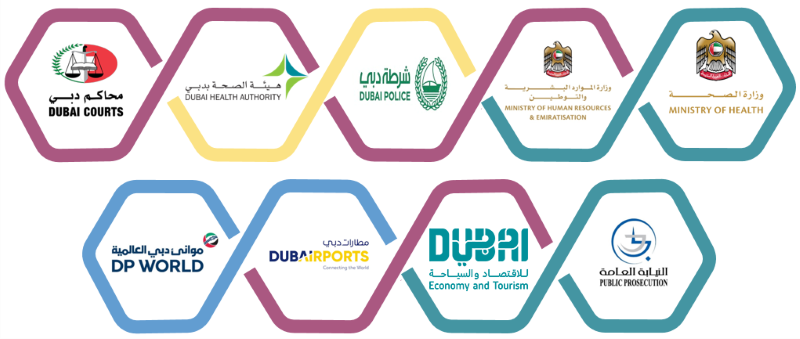 Managing the relationship with partners
The General Directorate of Residency and Foreigners affairs is keen to take care of partners and give them great care as one of the most important pillars in achieving the national agenda and strategic goals. The General Administration manages the relationship with its partners in accordance with international best practices, as it applies the ISO 44001:2017 standard, which includes all stages of partnership management operations, which contributes to Achieve added value and benefiting from shared capabilities, resources and knowledge, which is positively reflected on levels of happiness and continuous improvement and development projects and initiatives.
Partnership Definition
Partnership is an agreement or joint action between two or more parties, that inputs responsibilities and outputs that define and contribute achieving common strategic goals, developing operations and services provided, and achieve mutual benefits for adding values to both parties.
Partnerships Framework
Partnership establishment
Identify and define partners
Establish selection criteria
Prepare and sign agreements
Initial business plan
Implementation and follow-up of the partnership
Joint work plan
Implementation of initiatives and projects
Performance follow up
Partnership evaluation
Performance indicators results
Satisfaction Survey results
Partner evaluation results
Partnership development
Improvement plans
Close feedback
Continuation or termination of the partnership